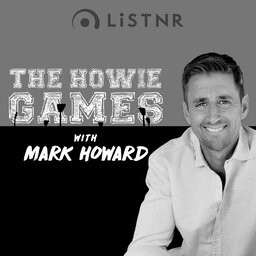 "It was pure terror. I've made this (Olympic) team, what have I done?"
A Howie Games favourite returns!
Since Cate last appeared on the show, she has won 3 more Olympic medals (2 gold and a silver), dealt with the stresses of a delayed Olympics, rebuilt herself in more ways than one, and continued to attack life.
In this episode, Cate talks candidly for the first time about how she had to take control of her mental health just prior to Tokyo. Yet another example of Cate's leadership in the community and her importance as a role model.
Cate and her sister Bronte have a wonderful new book out for the younger audience called "Sister Secrets."
You can order it below
❤️