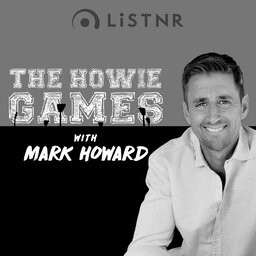 #TheHowieGames | Mitch Marsh plays the hardest role in cricket, that of the allrounder. He needs to be a world-class bowler and world-class batsman.
When he hasn't been able to meet these lofty standards, the criticism has been brutal. While Mitch fully accepts it, that doesn't mean it doesn't hurt.
Loved by his teammates, Mitch is one of the nicest blokes in cricket. This is a conversation about cricket life in a covid bubble, family history, the ups and downs of a sporting career, dealing with anxiety to perform, the days when it just clicks, and plenty more.
I hope after you listen to this, you will forever be in Mitch Marsh's corner, if you're not already. ❤️