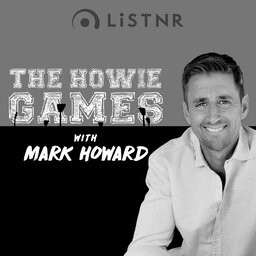 #TheHowieGames | Dual triathlon world champion Emma Carney is the most single-minded athlete this podcast had ever featured.
Her iron-willed determination to win put her at odds with organisations and individuals throughout her career. She never once backed down from her pursuit of victory.
This incessant drive towards perfection still dominates her life today.
Check out Emma's captivating book, Hard Wired: Life, Death and Triathlon.
This is the story of a truly phenomenon athlete.